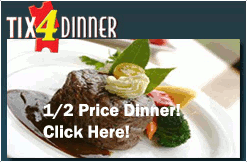 Today in Las Vegas
(Tue, 25 Jul 2017 19:07:30 )
(Wed, 26 Jul 2017 02:02:21 )
(Tue, 25 Jul 2017 11:13:10 )

Second wave of storms rolls toward Las Vegas Valley — PHOTOSLas Vegas Review-Journal

Motorists drive past flood debris left behind at the intersection of Durango Drive and Brent Lane in northwest Las Vegas on Tuesday, July 25, 2017, in Las Vegas. (Bizuayehu Tesfaye/Las Vegas Review-Journal) @bizutesfaye. Standing water after the rain

...
(Wed, 26 Jul 2017 00:30:26 )
(Tue, 25 Jul 2017 12:01:42 )
(Tue, 25 Jul 2017 00:11:15 )
(Wed, 26 Jul 2017 01:36:47 )
(Wed, 26 Jul 2017 02:24:32 )

Three taken hostage during Las Vegas bank robberyLas Vegas Review-Journal

A bank robber is in custody after taking three victims hostage Tuesday evening and had them drive him to a Harley Davidson dealer near the Las Vegas Strip, police said. The robbery took place at West Star Federal Credit Union at 110 E. Harmon Ave

...
(Tue, 25 Jul 2017 12:27:51 )

Allegiant Air strands 200 passengers in Las Vegas until ThursdayFox News

Around two hundred Allegiant Airlines passengers are stranded in Las Vegas. The airline canceled its flight to Oklahoma City and says there won't be another one until Thursday. Passengers received an email from the airline saying they'd send them a

...
(Wed, 26 Jul 2017 02:23:00 )
| | |
| --- | --- |
| Same-day half-price tickets for Las Vegas' top shows | |
| Ceremonies, Receptions, and Banquets. Rainbow Gardens. | |
Entertainment


Concerts
Parks
Museums
Kids Stuff
Comedy Clubs
Shopping

Weddings


Caterers
Chapels
Limo Services
Reception Halls

Weather