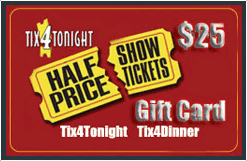 Today in Las Vegas
(Tue, 21 May 2013 21:28:26 )

Beaumont man dies in Las Vegas head-on crash involving 7 peopleHouston Chronicle

A Beaumont man was among three people who died in a head-on collision in Las Vegas over the weekend, according to the Nevada Highway Patrol. Ashutosh Jain, 28, of Beaumont, was driving a GMC Yukon SUV southbound on I-15 near the Las Vegas

...
(Tue, 21 May 2013 00:33:22 )
(Tue, 21 May 2013 07:27:05 )

Charismatic Las Vegas Mob Lawyer Mayor Pens MemoirNPRLAS VEGAS

(AP) — Oscar Goodman ran Las Vegas for 12 years with a showgirl on his arm and a martini in his fist. A former mob lawyer, he promoted his city and himself with antics that lent credibility to his self-given title of "Happiest mayor in the

...
(Tue, 21 May 2013 23:47:50 )

Police investigating suspicious death at Las Vegas houseLas Vegas Sun

Metro Police homicide detectives were investigating a suspicious death Tuesday at a house in the 8000 block of Green Pasture Avenue in northwest Las Vegas. Police were called about 11 a.m. after a woman was found dead in the house in the area of Lone

...
(Tue, 21 May 2013 16:40:40 )

The boutique side of Las VegasUSA TODAY

Spending the night in Las Vegas doesn't mean you have to check into sprawling megaresorts. If you're looking an experience of luxury at more reasonable prices, or simply a more low key experience, Sin City has its share of smaller, more intimate,

...
(Tue, 21 May 2013 14:32:23 )

Las Vegas: Paddleboarding in the middle of the desertLos Angeles Times

It's now possible to enjoy stand-up paddleboarding (SUP) in the Mojave Desert only about half-an-hour from the Las Vegas Strip. Paddle to the Core offers boarding experiences at all levels on the tranquil waters of Lake Las Vegas, located in an upscale

...
(Tue, 21 May 2013 09:09:48 )

Nevada lawmakers 'all over the map' on immigration reformLas Vegas Sun

Las Vegas Sun. May 21, 2013. Currently: 76° | Complete forecast | Log in. LasVegasSun.com Account. Username. Password. Login; Retrieve password · Create an account. Facebook Connect. Single Sign-On: You can use Facebook account to log in to

...
(Tue, 21 May 2013 20:42:18 )
(Tue, 21 May 2013 14:35:59 )

Guilty fraud plea in $5.6M Las Vegas embezzlementLas Vegas Sun

A Las Vegas man has pleaded guilty to fraud charges in connection with the embezzlement of $5.6 million from the prominent builder of residential high-rises in the Vegas area over nearly five years. U.S. Attorney Daniel Bogden says Rocco Lazazzaro

...
(Tue, 21 May 2013 09:09:46 )

A house for Mother's Day, a viral video for Las Vegas sonLas Vegas Sun

Michael Luangrath, 29, gave his mother, Dao Vahn, a longtime downtown Las Vegas business owner and cancer survivor, a $175,000 house for Mother's Day. The mother and son are shown here in a photo illustration of her house in North Las Vegas on

...
| | |
| --- | --- |
| Same-day half-price tickets for Las Vegas' top shows | |
| Ceremonies, Receptions, and Banquets. Rainbow Gardens. | |
Entertainment


Concerts
Parks
Museums
Kids Stuff
Comedy Clubs
Shopping

Weddings


Caterers
Chapels
Limo Services
Reception Halls

Weather