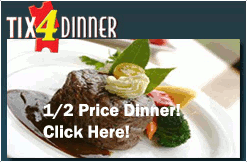 Today in Las Vegas
(Tue, 25 Sep 2018 13:47:38 )
(Tue, 25 Sep 2018 02:09:01 )
(Mon, 24 Sep 2018 22:22:00 )

Woman hit by car last week in east Las Vegas diesLas Vegas Review-Journal

A 53-year-old pedestrian hit by a car last week in the east valley has died, Las Vegas police said. A vehicle hit her about 11:20 p.m. Friday on Boulder Highway, north of Harmon Avenue, a Metropolitan Police Department release said. A witness told

...
(Tue, 25 Sep 2018 05:04:00 )
(Tue, 25 Sep 2018 03:04:44 )

Car sought in connection with east Las Vegas fatal shootingLas Vegas Review-Journal

Las Vegas police are asking for the public's help in identifying a vehicle of interest in a deadly August shooting in the east valley. Police think a red two-door car may be connected to the deadly shooting of 34-year-old Lawrence Jackson Jr., who died

...
(Tue, 25 Sep 2018 01:11:42 )
(Tue, 25 Sep 2018 03:44:20 )

Review of Las Vegas officer's manslaughter case criticizedLas Vegas Review-Journal

A public review of the dismissed manslaughter case of a former Las Vegas police officer provided little new information Monday, but it did stoke frustration among critics over how the case was handled. The purpose of the hearing was to allow the public

...
(Mon, 24 Sep 2018 21:39:39 )
(Tue, 25 Sep 2018 13:19:40 )
(Mon, 24 Sep 2018 12:08:00 )
(Mon, 24 Sep 2018 22:19:09 )
| | |
| --- | --- |
| Same-day half-price tickets for Las Vegas' top shows | |
| Ceremonies, Receptions, and Banquets. Rainbow Gardens. | |
Entertainment


Concerts
Parks
Museums
Kids Stuff
Comedy Clubs
Shopping

Weddings


Caterers
Chapels
Limo Services
Reception Halls

Weather