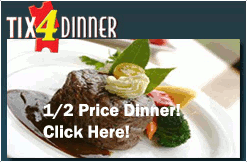 Today in Las Vegas
(Sun, 26 Jun 2016 15:03:15 )
(Sun, 26 Jun 2016 17:30:27 )
(Sun, 26 Jun 2016 20:00:45 )
(Sun, 26 Jun 2016 21:09:00 )
(Sun, 26 Jun 2016 20:33:55 )
(Sun, 26 Jun 2016 19:11:40 )
(Sun, 26 Jun 2016 06:15:11 )

Technicians patrol Las Vegas freeways helping stranded motoristsLas Vegas Review-Journal

Six freeway service vans run from 5 a.m. to 8 p.m. in Las Vegas during the week, and two additional incident response vehicles patrol until 10 p.m. Scaled-back service is offered on the weekend, with patrols traveling to the state line to help

...
(Sun, 26 Jun 2016 15:53:03 )
(Sun, 26 Jun 2016 16:24:44 )
(Sun, 26 Jun 2016 15:00:01 )

Las Vegas urban horse ranch listed for $3M - PHOTOSLas Vegas Review-Journal

He also purchased several other large estates in the area, and was working with Las Vegas icon Wayne Newton to turn his property into a tourist attraction. Harber put the ranch up for auction in 2014, and it was snatched up for $1.25 million by a group

...
| | |
| --- | --- |
| Same-day half-price tickets for Las Vegas' top shows | |
| Ceremonies, Receptions, and Banquets. Rainbow Gardens. | |
Entertainment


Concerts
Parks
Museums
Kids Stuff
Comedy Clubs
Shopping

Weddings


Caterers
Chapels
Limo Services
Reception Halls

Weather